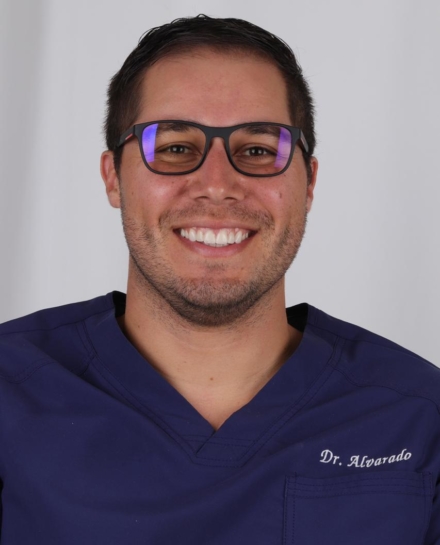 Cosmetic Dentistry
Dr. Juan Alvarado Camacho, D.D.S., is known for his good sense of humor.  He makes patients smile when they come to the clinic, and helps them leave with an even bigger smile.
Dr. Alvarado has performed more than 10,000 rehabilitation implants, including dental veneers and crowns, and over 200 successful all-on-four treatments, in other words, a prosthesis supported by four dental implants.  His extensive expertise with materials, internationally famous brands and his continuous training, keep us abreast of all advances.
His successful treatment plans and detailed assessments have earned him the recognition and appreciation of all our patients.  In his spare time, Dr. Alvarado enjoys sports and physical fitness.  You may come across him up in the mountains in Costa Rica enjoying one of his greatest passions: cycling.
"His great job returned my self-confidence, raised my self-esteem and boosted my sureness when smiling." Patient Mario Alvarado