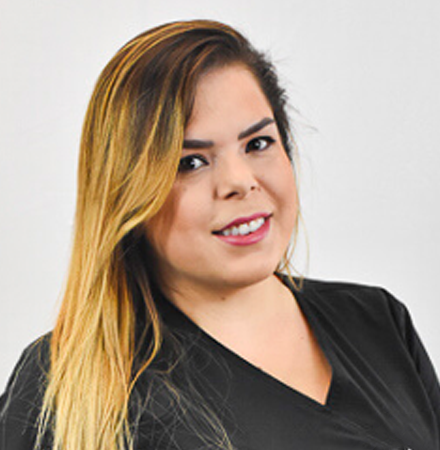 Cosmetic Dentistry
Dr. Cardenas is our "smile designer."  She has carefully turned the deepest dental desires of our patients into reality.  A perfectionist, she carefully considers down to the smallest detail: face shape, gender, teeth size and color, and personal preferences of patients.  She looks like an artist, painting on a canvas what will brighten up smiles every day.  Dr. Natalia likes her patients to feel engaged in the process, so she loves to explain each step as she performs rehabilitation, either dental veneers, implants, or aesthetic treatment.
An advocate of comfort and outstanding results, her expertise in dental materials and new technologies goes hand in hand with her interest in a job well done.
In her spare time, she enjoys taking rides and spending time with her family, her most precious asset.