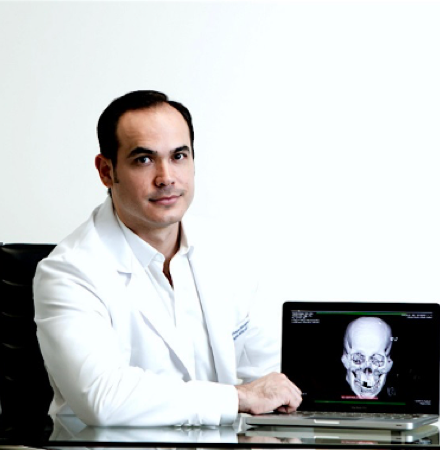 Cosmetic Dentistry
Feel free to check out the curriculum of Dr. Daniel Rodríguez Leal, a well-known maxillofacial surgeon, or the profile of different dental care providers in the local dental tourism market.
Our clinic has been privileged to enjoy the warmth, charisma and outstanding professionalism, as well as the impressive curriculum, of Dr. Rodríguez, well-regarded in the country for his passion for surgery.  From placing dental implants to cosmetic facial surgeries or even to more complex surgical treatments, his care and interest in the smallest functional and aesthetic details are evidenced by the fact that his patients, despite the normal jitters to be expected under these circumstances, leave the clinic genuinely pleased with the progress made even though they first thought it would be a difficult or unpayable endeavor.
We are honored to have him as part of our team.  Not only is he an outstanding professional but also a loving father of twin girls, with whom he loves to share his free time.